Contact Ace Construction & Remodeling
Talk To Us – We're Here To Help
We make it easy for our current and future customers to Contact Ace Construction. You can give us a call, shoot us an email or submit one of the contact forms at the bottom of this page (request a quote or general question).
As you may already know, we have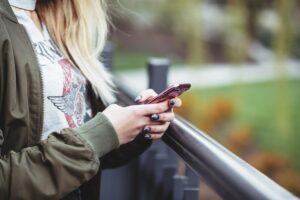 been in the construction business since 1996. Some of our general contractor services are roofing, siding, kitchen remodeling, bathroom remodeling, room additions, gutter installation, drywall repair and painting (internal and external). These are just a few of the construction services we provide. Contact Ace Construction & Remodeling for all your home remodeling and repair needs.
We have many satisfied customers in the following cities: Anderson, Muncie, Pendleton, Kokomo, Fishers, Noblesville, Marion and all of the surrounding communities. Below are a few testimonies from our happy homeowners!
"We have used Ace Construction for two roofs. They're professional, on time and the work is far superior to the competition.  Our neighbor also used Ace and they were very pleased with the work they did as well."
"Installed new roof shingles, gutters and  downspouts, and replaced the brick on the front. They are very, very good at what they do. They were not the cheapest estimate I received, but I didn't want cheap, I wanted good quality goods and workmanship, and that's what I wound up with. Also if you want to save money they can show you a few shortcuts to save you some money."
"I have never work with a more knowledgeable company. They informed me of the complete process from start to finish and it went just as stated. I had only one question as the work was being done. I spoke of it to the foreman and was perfectly happy with the answers I received . The owner still came out once he was aware and reassured that the work was done as I requested. Honest and trusting are the way they pleased me the most."
"As a real estate broker, I can tell you that finding a quality contractor is difficult. Ace has great workers and quick to get back to you. They do fantastic work and always professional. I highly recommend them to anyone looking to build, remodel, or repair."
"We had a bathroom added on and a game room converted to a master bedroom/bath. It's absolutely gorgeous. They were thorough and trustworthy."
CONTACT US OR REQUEST A QUOTE
1930 Indiana Ave

Anderson, IN 46012

joe@aceconstructiononline.com

Mon – Fri  8:00 am – 4:00 pm
2700 Wheeling Ave #7
Muncie, IN 47303

joe@aceconstructiononline.com

Mon – Fri  8:00 am– 4:00 pm