Drywall Repair for East Central Indiana
Keeping your East Central Indiana home well-maintained can often feel like a juggling act – there always seem to be multiple projects that need to be done. With so many maintenance demands, like Drywall Repair for example, it's easy to overlook major issues even when they're right in front of your face.
Like your walls, for example. How often do you actually take a good look at your walls?
They surround and protect you, but do you ever really notice them? Chances are you don't.
And that's why it can be easy to overlook issues with your drywall. How long have you had that crack in your living room wall? And what about that place in the garage where your tire hit the wall and left an indentation?
When problems with drywall occur, you probably just get used to them being there. It is not uncommon to just leave these drywall issues alone.
To keep your East Central Indiana home in the best shape possible both aesthetically and structurally, you really need to invest in getting your drywall repaired.
Benefits of Professional Drywall Repair
Many East Central Indiana homeowners like to take the "do it yourself" approach to drywall repair. They figure they might save a buck or two by tackling the job themselves.
But when the weekend comes around and it's time to get to work on your drywall, you'll probably just end up putting the job off. Who really wants to spend the small amount of free time they have making drywall repairs!?! You'd much rather enjoy the weekend relaxing with your family or indulging in a favorite hobby instead.
And that's just one benefit of hiring a professional service to fix your drywall issues. Here are a couple more reasons you should hire an experienced drywall repairman:
DIY Drywall Repair Isn't as Cost-Efficient as You Think

The number one reason East Central Indiana homeowners decide to take on home improvement projects themselves is so they can save money. But by the time you purchase the materials you need, learn how to make the repair and get the work done, you've invested almost as much as it would cost to hire a professional.

Doing the Drywall Repair Yourself Will Take a Lot Longer

An experienced drywall repairman will be able to get the job done a lot quicker than you will. Do you think it'll take just half of your Saturday to complete the repairs? Well, then you're being a bit optimistic.

Since you rarely have to deal with drywall, it's probably going to take you awhile to finish the job. Because professional contractors have so much experience making drywall repairs, you know they'll finish the job quickly and get it right the first time. That ends up saving you a lot of time and frustration.
Call Our Drywall Repair Experts for Help
If your drywall needs repaired and you're looking for a reputable home remodeling expert to complete the job, then give us a call at 877-644-6030. With more than 20 years of experience in the construction industry, we know how to make the repairs you need quickly, efficiently and at a reasonable cost.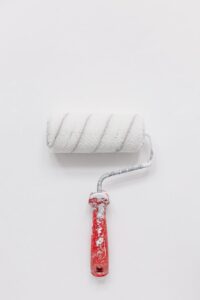 House Painting
Drywall repair and repainting go hand-in-hand. Once your damaged drywall has been repaired, it's the perfect time to apply a fresh coat of paint. You could just cover the spot where the drywall was fixed but finding an exact paint color match that's already on the wall can be tricky or next to impossible!
Your best option is to freshen up the entire room by repainting it. This is another one of those DIY jobs that's best left to the professionals.
Do-it-yourself house painting jobs usually end up looking splotchy and uneven. And don't forget about dribbled paint splotches on the carpet and mistaken paint strokes on the window frame.
Besides, do you really have the energy to finish a house painting project?
As a fully-licensed contractor, we'd be happy to take care of all your house painting needs. We have years of experience in both interior and exterior house painting. All you need to do to get started is contact us for a free, no-obligation quote.

We can easily be reached at 877-644-6030 or through the form on this site.