More Images and Videos Will be Added on a Regular Basis
on This Recent Home Remodeling Projects Page 
We remodeled our lobby at our Anderson location. It was quite the project to bring it up-to-date but well worth the time.
As stated above, we'll be adding
more images & videos of our home remodeling projects and other recent work.
Please Check Back in the Near Future
In October 2018, Hurricane Michael ripped through Georgia. Our company was privileged to participate in bringing these communities back to life and functionality. We placed our crews down there with Todd who is one of our owners. We went to work to help get the local residents of Georgia back on their feet. We repaired 25 commercial and residential roofs in the area. We are honored that we were able to assist these communities.
These are a few photos of some of the roofs we repaired.
Prepping an existing Modified Bitumen Rubber Roof for an application of Firestone coating. This will add another 7-10 years out of the roofing system.
Coatings are an excellent way of prolonging a fiat roof's life span. However, the cleaning and prep work is of utmost importance.
Project completed August 2019.
Bathroom Custom Tile From Top to Bottom – Project Completed June, 2019
Learn More About Bathroom Remodeling
Home Remodeling Projects include Roofing for a Church in Central Indiana – Completed March, 2019
Other Home Remodeling Projects
Roofing Project Completed in 2018
Concrete Driveway
Concrete truck pouring cement for a
driveway for one of our home remodeling projects.
Room Addition: Bump Out for a Workout Room
On the outside we removed the deck and
for the patio we replaced the brick with cement.
Roofing Project With Multiple Roof Levels Completed in 2018
Bathroom Remodel in Muncie, IN Completed in January 2019
New Tamko 30 Year Shingle Roof System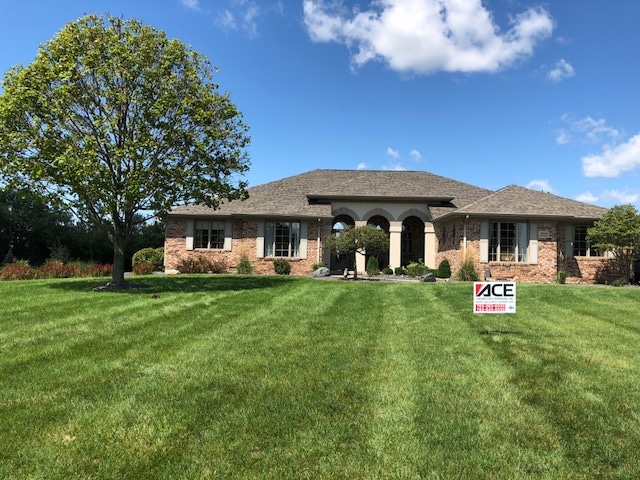 Roofing Project Completed in October, 2018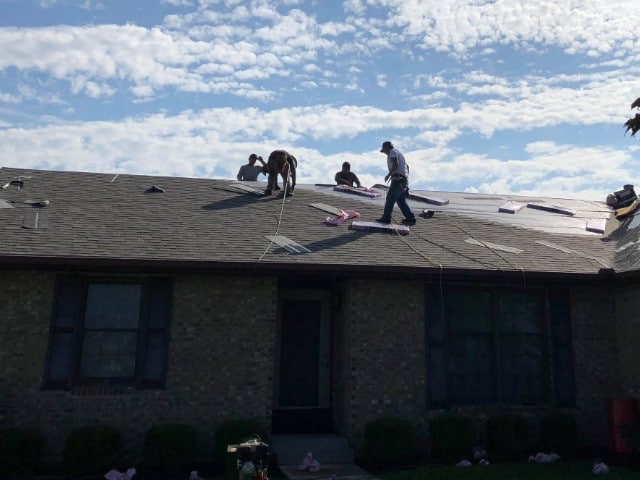 We invite you to check out some of the services we offer.
DON'T PUT IT OFF – REQUEST A QUOTE TODAY FROM ACE CONSTRUCTION